Article: 5 Ways To A More Explosive Orgasm For Men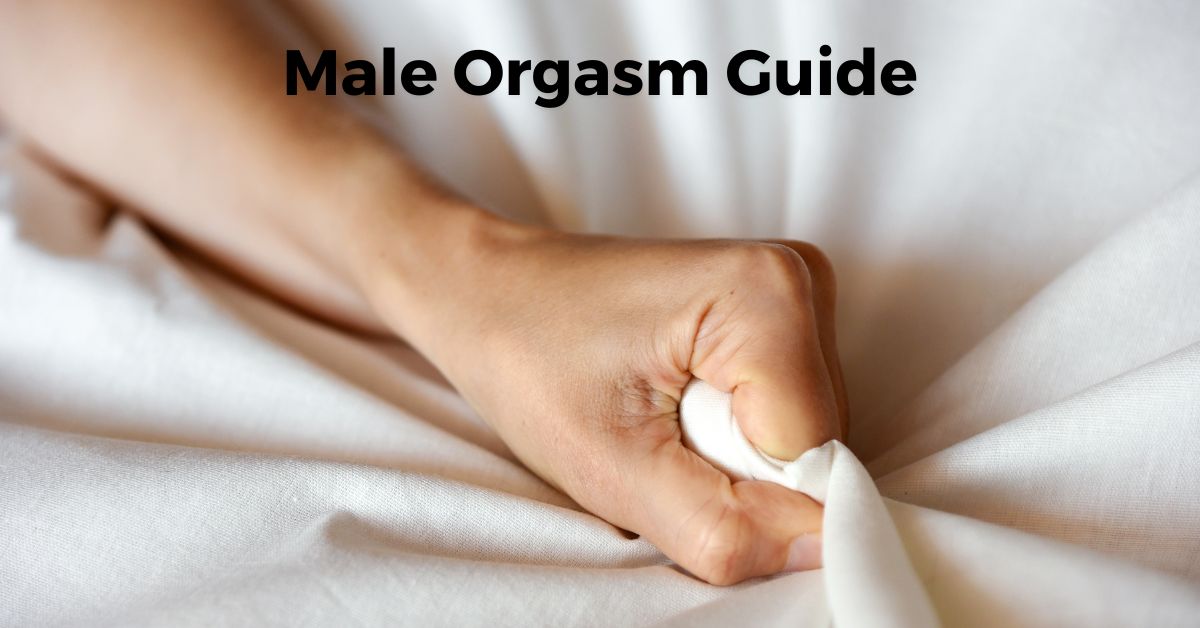 5 Ways To A More Explosive Orgasm For Men
An orgasm always feels good. But there are ways to make it even more intense.
In fact, with the right methods, you may even be able to experience multiple orgasms consecutively. Here are 5 methods to bring you one step closer to achieving a more intense orgasm that will leave you gasping for air.
1. Edge Yourself
A wise man once said that patience is a virtue. When it comes to orgasms, this adage holds particularly true.
Edging refers to the practice of bringing yourself to the edge of a climax, but stopping yourself just before you hit the big O. You then repeat this process a few more times, till you can no longer hold it in.
In general, the longer you delay your orgasm, the better the payoff will be. The best part about edging is that you can try this with a partner, or do it yourself.
Just make sure that you set aside enough time for this.
2. Hold Off 
Whether you generally unload weekly or daily, it doesn't matter. Waiting longer between sessions will usually lead to a pretty amazing payoff.
So try holding it in longer than usual and the likelihood is that you'll be rewarded with a pretty intense orgasm.
But try not to hold it in too long though. Research has shown that prolonging it for too long may reduce sexual desire and increase the chances of premature ejaculations.
If you don't have confidence in your own willpower, get yourself a Cock Cafe to ensure that you behave: Link.
3. Play With Your Other Parts
Your penis should not be your sole focus.
Up the ante by playing with sensitive body parts that you normally don't pay much attention to. Obvious candidates would be your nipples and prostate. But those aren't the only sensitive areas that deserve your attention.
An often overlooked area is your perineum, which is the part between your balls and your ass. Stimulating your perineum, especially just before an orgasm, can be a pretty intense experience.
4. Deprive Your Senses
Limiting any one of your senses will generally make your other senses more sensitive.
So try wearing a blindfold, and let your partner go to town with your body. When you are unable to see, chances are, you will be able to feel more, which may lead  you to an exposive orgasm.
5. Play With Sex Toys
Not only are sex toys specifically designed to enhance your sexual pleasure. They often deliver sensations that you simply can't get from a human being.
So if you haven't already, try out different sex toys, and you may be surprised at just how amazing they feel.
Here are some recommended sex toys, that we've personally tried, and loved.
With its soft round studs, the Pleasure Focus ensures maximum satisfaction as you glide your tool through its sleek design. Prepare for an exhilarating adventure as it combines mind-blowing rotation and tantalising thrusts, delivering dual stimulation like never before.
Experience twice the satisfaction with the DoubleTrouble.
The built-in stem allows you to pose the dildo in any desired posture, including double penetration.
This innovative toy boasts a 'tongue' that rotates and spins to create an array of delightful sensations. With 7 vibration modes and 5 spinning tongue modes, the possibilities are endless.